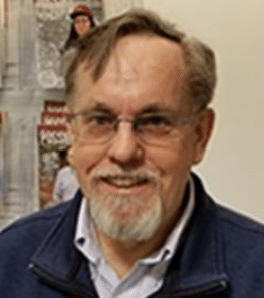 Welcome
Hi I'm Greg Kronlund and it's my pleasure to share thoughts, about:
"Marketing Your
Chapter"
Included are my articles, essays, and thought starters to help your chapter improve and prosper.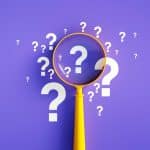 If you have questions or would like to book a one-on-one consultation or brainstorming session contact me through the
EVG Contact Form
(Link above).

Barbershoppers should be in the planning stages right now for the upcoming 2-years. Are you Ready?

The reason to spend time identifying your features and benefits is to help understand your differentiation. 

As a marketer you need to stop thinking like a barbershopper and start thinking like your potential customer.

It's impossible to not make digital part of your chapters ground game. But digital comes with numerous traps. First there's so many.... 

Your Chapter may have natural tie-ins that you overlook. Here's a Once Upon a Time story to explain natural tie-ins.

Master Calendars are a useful tool for planning, identifying benchmarks, and keeping everyone on task. 
February TidBits on the Way


Selling Your Chapter
by Larry Osterman,
Evergreen Communications Team
One of the ongoing challenges for choruses is how to increase community engagement – basically, how do you let your community know you exist. If your chorus isn't the kind of chorus that can easily sell out a 1000 seat venue for your shows, it can be a bit of a challenge to figure out how to let the community know about you.
And why does letting the community know matter? Well, that's where you get your members. And that's where you get your customers (whether they be for your shows, Singing Valentines, or whatever). see more……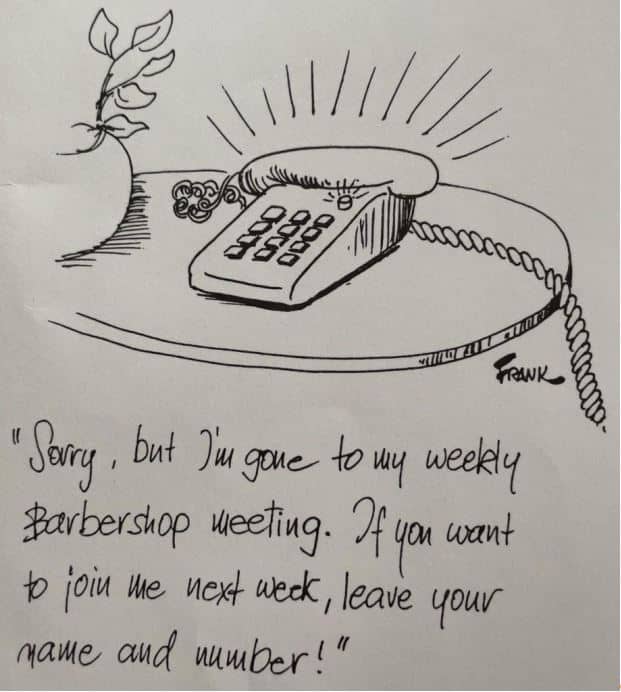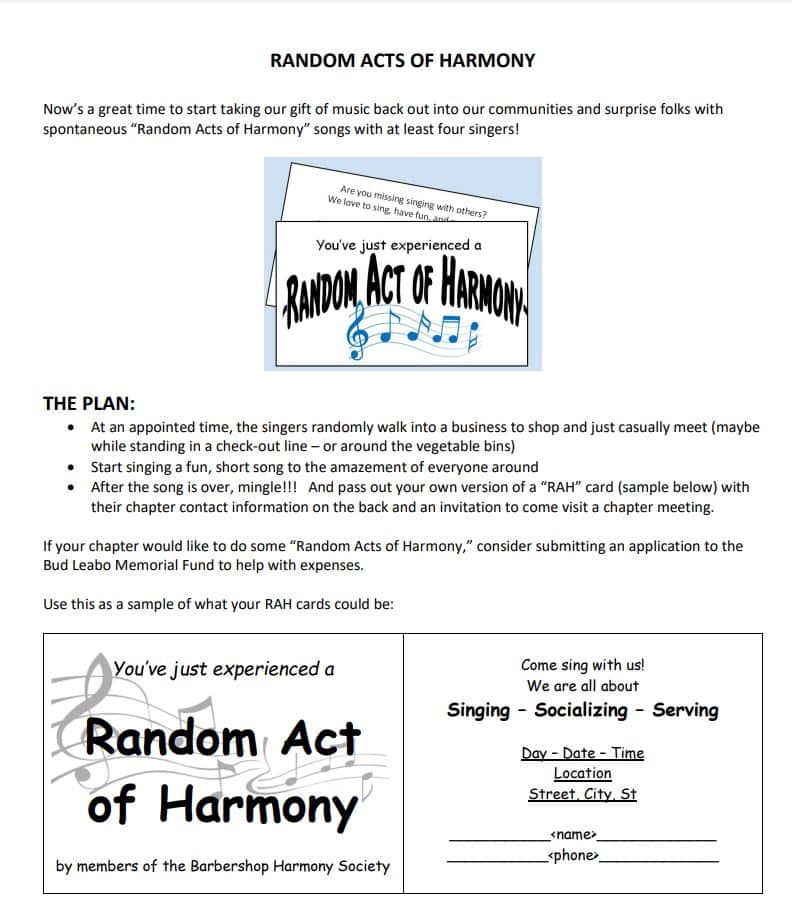 An Idea worth trying again…