2022 Evergreen District Barbershopper of the Year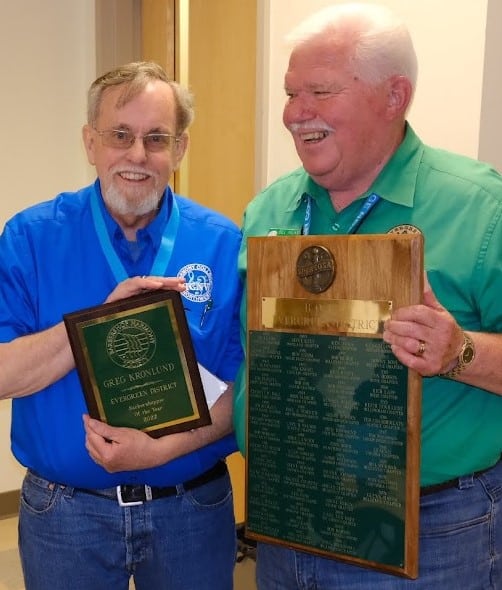 It is my honor to announce the 2022 Evergreen District Barbershopper of the Year – Greg Kronlund!
During the Fall of 2021, Greg Kronlund started collecting and writing documents to help our chapters start rebuilding and marketing themselves as the pandemic restrictions started loosening up.  By January, Greg started working on the first marketing page on our district website.  In a short period of time, he learned how to navigate the administrative portion of the website, and also make and post his own videos on marketing which also included ways for chapters to use for evaluating themselves and determining how to move forward. Greg realized that chapters have a hunger for marketing ideas for both audience and membership.  Throughout 2022, he wrote articles monthly (including worksheets) for chapters or individuals to use.  He now has three webpages under the "M&M" dropdown on the district website (www.EVGDistrict.com) to which he adds to regularly.
Also, during 2022, Greg started holding ZOOM Marketing Workshops for sharing timely topics and networking with chapter leaders throughout the Evergreen District. He's built, designed, advertised, and conducted over twelve (12) ZOOM Workshops which has reached over 29 chapters through meeting with over 60 individuals.  Some of the topics he covered included: SWOT Analysis; the 4 Ps of Marketing; Advertising; Features and Benefits; Marketing and Membership Working Together; Singing Valentines; Small Successes Leading to Big Successes; and more recently Developing Your 60-word Elevator Speech.
Recently, Greg took on the undefined role of helping our Yakima Chapter to avoid dissolving (as other chapters have done recently).  His encouragement with Yakima has given the members some hope.  Greg has been coaching them on the basics: Create the plan, work the plan, review the plan, refine the plan, revise the plan, and if it still doesn't work throw it out and re-plan. Plan early and plan often.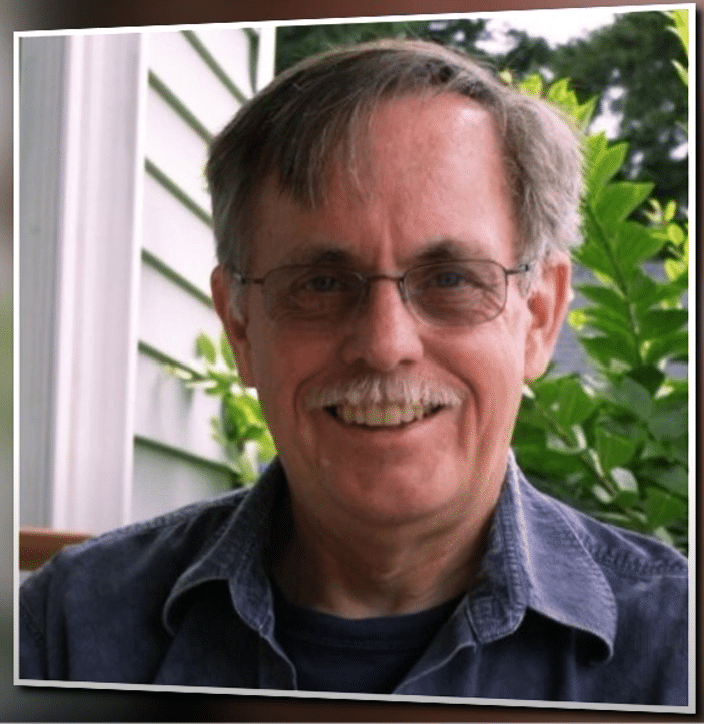 Greg's background and his passion about getting and keeping singers singing has had a huge impact on the Communications Team and the Marketing efforts throughout the District.  He is a valued team member of the EVG Communications Team since joining in December 2021

Background:
Greg Kronlund has 41 years as the Sales and Marketing Consultant for a commercial broadcast radio, 14 years as a NASCAR official, and is a 17- year barbershopper beginning in 2004 with the Columbia River Chordsmen in Tri Cities. After moving, he's also sung with the Rainier Valley Harmonizers, Puyallup Valley Harmonizers, Federal Way Harmony Kings, and the Tacoma Vocal Standard.  While with Puyallup, he worked with Bob Thomas and Phil Bergh on a Continuing Education Class at Pierce College in Puyallup, WA, called "Music for Men" and Bob and Greg developed the "Harmony in the Valley Barbershop Contest" a feature at the Puyallup Spring Fair which lasted two years.  Greg is married to Linda, and they have two daughters.
| | |
| --- | --- |
| 2021 | Glenn Hayes, Bellevue |
| 2020 | Judy Galloway, Hood River |
| 2019 | Bill Hickman, Bellevue |
| 2018 | Ed Gentz, Tacoma |
| 2017 | Rob Macdonald, Calgary |
| 2016 | Ted Chamberlain |
| 2015 | Keith Eckhardt, Bellingham |
| 2014 | Rich Lapp, Boise |
| 2013 | Con Hobson, Boise |
| 2012 | Don Rose, Bellevue |
| 2011 | Ken Galloway, Tualatin Valley |
| 2010 | Doug Broersma, Bellingham |
| 2009 | Bob Robson, Calgary Foothills |
| 2008 | Carl Van Hoff, Tri Cities |
| 2007 | Steve Morin, Salem |
| 2006 | Adrian Leontovich, Bellevue |
| 2005 | Frank Johnson, Bozeman |
| 2004 | Jamie Peterson, Bellevue |
| 2003 | John Boyd, Anacortes |
| 2002 | Dick Townsend, Spokane |
| 2001 | Gerry Borden, Greater Vancouver |
| 2000 | Kendall Williams, Bellevue |
| 1999 | Bob Swanson, Frank Thorne |
| 1998 | Rich Hasty, Vancouver, BC |
| 1997 | Bobby Huber, Bellevue |
| 1996 | Ken Jones, Frank Thorne |
| 1995 | Mel Knight, Salem |
| 1994 | Don Craig, Medicine Hat |
| 1993 | Paul Derr |
| | |
| --- | --- |
| 1992 | Ken Pask, Frank Thorne |
| 1991 | Chester Colpitts, Greater Vancouver |
| 1990 | Steve Mondau, Tacoma |
| 1989 | Alan Gowans, Medicine Hat |
| 1988 | Mike Lanctot, Bellevue |
| 1987 | Carl B. Nelson, Seattle |
| 1986 | Paul Tomicich, Bellevue |
| 1984 | John Marchi, Frank Thorne |
| 1983 | Bob Cox, Salem |
| 1982 | Tim Knight, Eugene |
| 1981 | Bun Strom, Great Falls |
| 1980 | Stephen Kyes, Portland Metro |
| 1979 | Charles Metzger, Greater Vancouver |
| 1978 | Chuck Olson, Tualatin Valley |
| 1977 | Earl Miller, Lebanon |
| 1976 | Lee Wynne, Spokane |
| 1975 | Wayne Schroeder |
| 1974 | None Awarded |
| 1973 | Larry Hull |
| 1972 | Harry Neuwirth |
| 1971 | Bob Morgan, Great Falls |
| 1970 | Richard Williams |
| 1969 | Jim Blokzyl, Federal Way |
| 1968 | Everett Ball |
| 1967 | Jim Blokzyl, Seattle |
| 1966 | Bill McMenamin |
| 1965 | Keith Axline |
| 1964 | J.H. "Bud Leabo |