FREE LEGAL MUSIC FOR YOU!!
The EVG FREE LEGAL MUSIC collection has over 200++ titles now in sheet music, portfolios, and workbooks.
Individuals, directors, quartets and choruses are taking advantage of our FREE LEGAL MUSIC, and also an assortment of old portfolios and manuals, which has been passed on to the EVG music library and available for FREE.  
If you are interested in seeing what is available, download either the spreadsheet or the pdf UNDER EACH PHOTO BELOW
and read through the titles (which includes arrangers and number of legal copies available).
Lists are updated after each order.
CHECK OUT THE LISTS
PICK AS MANY AS YOU WANT
SEND IN YOUR ORDER
ALL YOU PAY FOR IS THE ACTUAL POSTAGE!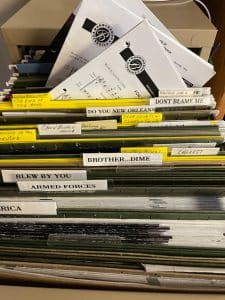 If you find titles that you'd like to have, send Ken Galloway an email listing the ones that you are interested in. He will reply and work out the details.
Again, kengalloway@gorge.net
Note: Legal music can be given away to other singers, but it can not be sold (which is tempting). The music has been donated by EVG Chapters and some songs we have up to 100 clean, legal, copies.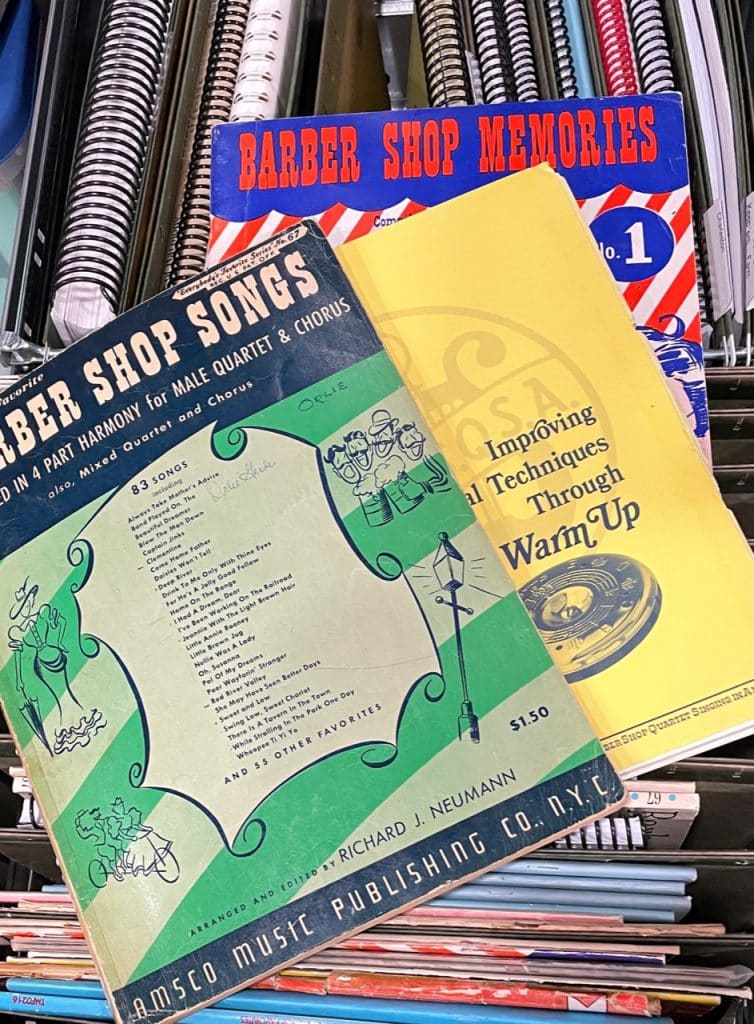 ALL YOU PAY FOR IS THE ACTUAL POSTAGE!!!