If you have events needing to be included in this calendar list, please follow instructions below.
There are no November shows or events planned at this time.
December 4, 2021
2:00pm
7:00pm
Tacoma Vocal Standard presents "The Secret of Christmas."   Please join us for our first live, in-person performance since 2019! All audience members are required to wear a face covering, regardless of vaccination status. Performers will be unmasked.  Tickets available from singers or at the door: General admission, $20; Students/Teachers/Heroes, $10; and Kids under 12 and under, Free.  Afterglow following 7pm show, dinner: $12.
December 4, 2021
2pm and 7pm
Bellarmine Preparatory School McAstocker Theater
2300 S. Washington St., Tacoma, WA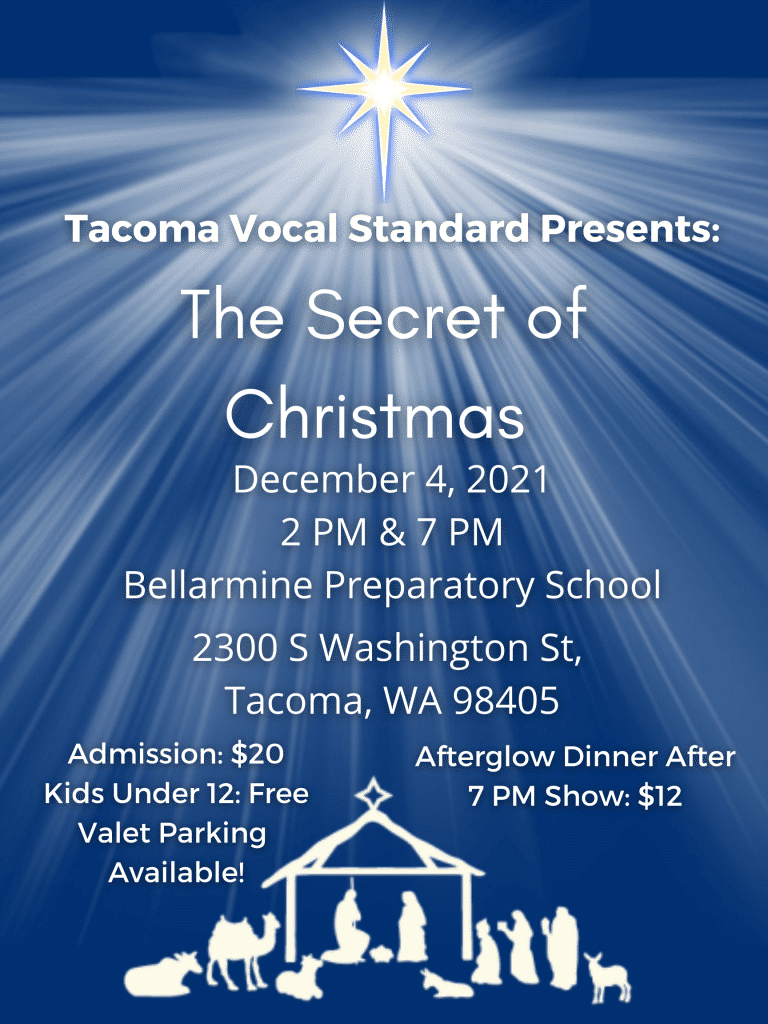 Come enjoy the sights and sounds of the Christmas season brought to you by the Bellevue Chapter choruses, Northwest Sound and Northwest Mix. "Believe: A Celebration of Christmas" will fill your heart with joy, laughter, and a reverence for the holiday as we share some of our favorite holiday songs and stories with you. You'll be treated to classic carols, sacred hymns, a musical production based on the heartwarming story 'The Polar Express', and much more.   Go HERE for tickets.
December 12, 2021
2:00pm
Federal Way Performing Arts and Event Center
31510 Pete von Reichbauer Way S, Federal Way, WA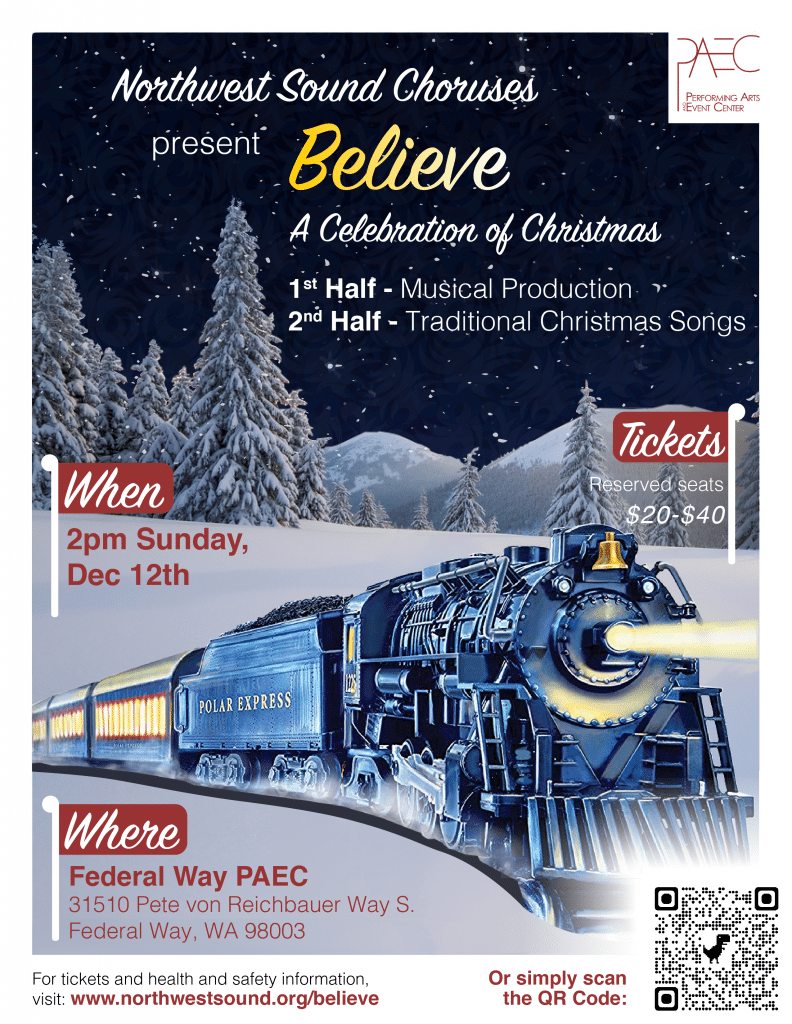 If your chapter is planning a show (either live or virtual) please let the members of our District know, by following the steps below so that it can be listed in this Event Calendar.

If you wish to have your event included in the EVG Calendar, please fill in your contact information and event details in this form and submit the form.
Your information will be sent to secretary@evgdistrict.com for review. 
You will get a reply if further details are needed.
Also, please send your flyer or ad for your event to secretary@evgdistrict.com, and it will be highlighted on this website prior to your event.