2019 Evergreen District Hall of Fame Inductee, Don Thorn.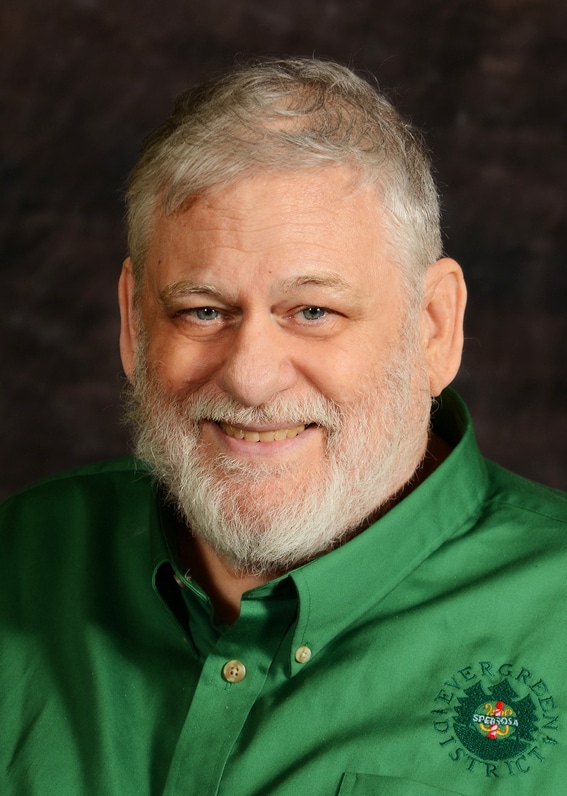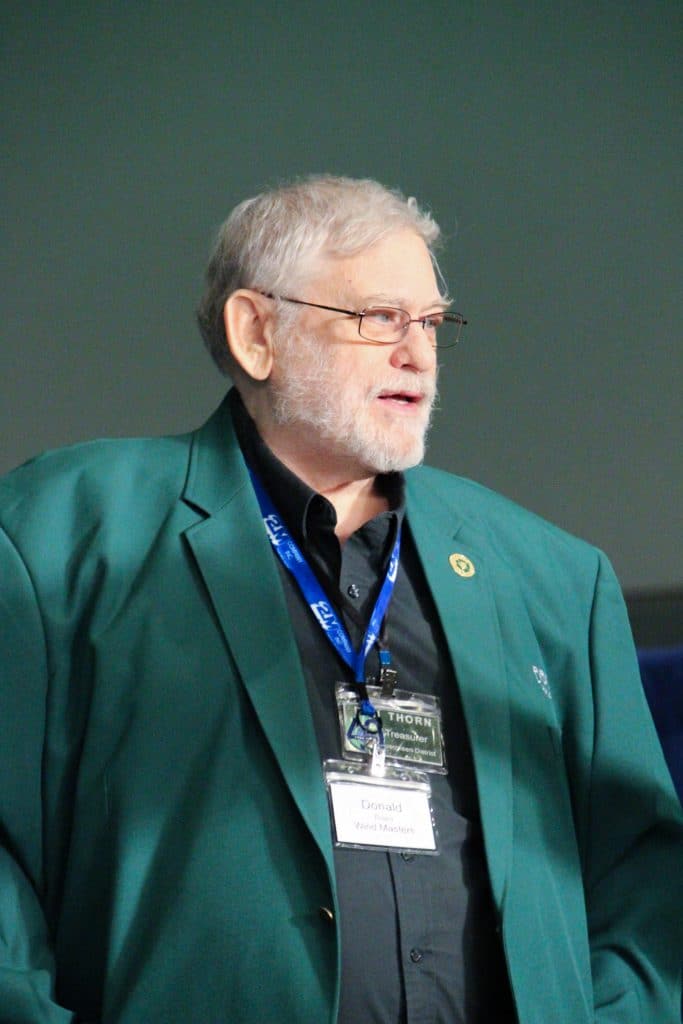 Don Thorn has been one of us for 39 years. He is a past chapter President .If you need anything he will see to it, if it's doable. He stays out of our mainstream visibility as far as the limelight goes, but he has his own special aura. He is a giver and a fine guy you would want to do your taxes. He worked for the state of Oregon in their revenue department before retiring and still does taxes for people and for folks need it as a licensed tax consultant.  He still works the food booths gratis at the University of Oregon football games and track meets.
He is a long time Treasurer of both the Evergreen District AND Harmony College NorthWest and a better man you couldn't meet! He does an excellent job with our money and keeps us in the black. He is quite a guy, but doesn't seek the reward he heartily deserves for what he accomplishes. Well now – he got his 15 minutes of fame, and he probably would say it was way too much, but to quote him – "Drop in anytime, we are here to serve". 
Response by Don Thorn:
My thanks to all for the honor of being inducted into the Evergreen District Hall of Fame at this year's District convention. I was amazed that so many people would stop and congratulate me. I didn't figure most folk had a clue who I was. I know, I was wearing the green jacket and a grin from ear to ear. Maybe that was what they noticed.
39 years ago, I was dragged to a Eugene chapter show by one of my students (part of my dark past—I taught school for 12 years). We both liked it and joined the chapter.    <>
…The Rest of the Story
There I met Dan Whedon (I was singing baritone at the time) and enjoyed what he did for the chapter so i helped him with money things (I taught math and accounting). About two years later he moved north, I became treasurer, and life changed forever.  I found I had something to give others and doing so felt good, so I continued and expanded. I played the treasurer card at multiple non-profits and have enjoyed every minute. My current non-barbershop service goes to AARP as a tax preparer.
Successorship is an issue that concerns all administrative teams. Time moves on and being social now means a bowl of chips and a night with the TV to many. Finding the next person to help with the administration of Evergreen becomes a challenge.
Evergreen management encourages us to find our successor, if possible. To that end I have given names of financial folk I trust for Evergreen to assign to parts of my duties, so they can see what is involved and determine whether they would consider moving into the treasurer's job.
The good news is that activity is happening inside the Evergreen board, and the Operations teams.   But we, the individuals in the jobs, do not always know who you are. Until I got a call from Kendall Williams (2006 inviting me to serve as Director of Finance), I thought I was unknown at the Evergreen level. Go figure.
So yes, this is a pitch. There are many jobs for every skill right here inside the Evergreen administrative team. Want to dip your toes into the pool slowly? There are jobs like that. Talk to Ed Gentz, Membership Team. There are jobs that might fit you. Or try Peter McBride and the Education Team. Check in with Don Cain and the Events team, Bobby Huber and the Support Team, talk to Nancy Kurth or Glenn Hayes with the HCNW Team, chat with Bob Robson of the Communications Team, and yea, there are even opportunities inside the Finance Team. Feel free to talk to me.
WARNING—You may find that giving up the chips and the TV is rewarding. You should not want to go back. Welcome to the Evergreen Administrative Team.
Make Evergreen Better