LEADERSHIP ACADEMY - March 4th, 2023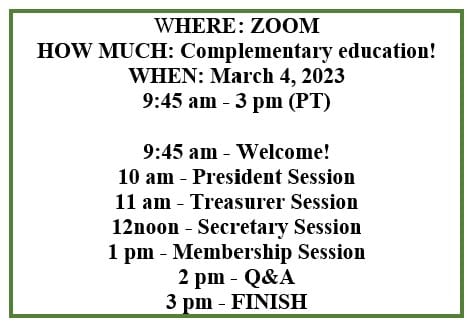 Step 1: Scroll down and look at the material on this page. which has been picked or designed especially for this Leadership Academy.


Step 2: Register to attend the March 4th ZOOM classes. You will receive an email, after you register, with the ZOOM link for the Academy.


Step 3: Chapter Presidents, Secretaries, and Treasurers should take the
BHS Training Course designed for your role(s).


Step 4: All chapter and committee leaders should watch the
All Officers Video Series and download the available handbook.


Step 5: For all of you interested in Membership, watch the
Membership Video Series and download the pdf files for referencing.


Step 6: Mark your calendar for March 4th, 9:45am and have your pre-work completed so that you can participate fully in the discussions for your leadership roles.
March 4th: This one-day, four-session leadership academy will first cover the "big 3" positions of President, Treasurer, and Secretary. The fourth session will cover the ins, outs, and important details related to Membership. The sessions will run sequentially with a Q&A wrapping up any unanswered questions at the end of the day.  Each session will be led by an EVG expert of the role and will review the most pertinent information from the training material. It will be a fast-paced day filled with a lot of information.
STILL REGISTER! … but to save you time and confusion at this late point, here's the ZOOM LINK for Saturday's Leadership Academy
Topic: EVG Leadership Academy
The courses and/or the video series which serve as PRE-WORK for All Chapter Leaders, along with special materials designed for Chapter Presidents, Secretaries, and Treasurers, The pre-work materials are packed with a lot of useful information pertinent to leading your chapters forward – and will serve as the basis for the March 4th Zoom Leadership Academy sessions and will be a great resource for the entire year!
Series and Handouts prepared by Peter McBride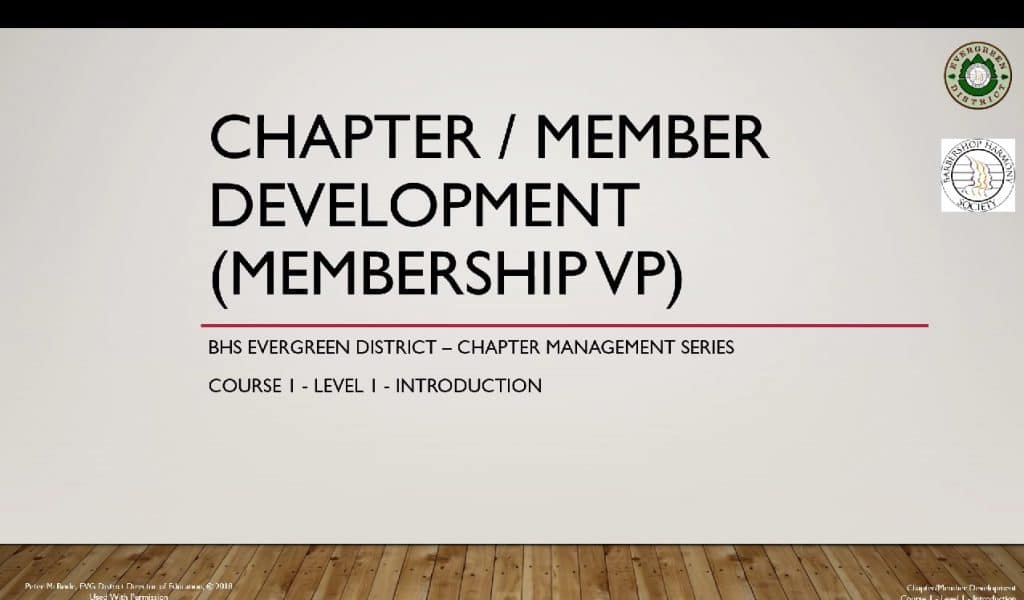 Series and Handouts prepared by Peter McBride