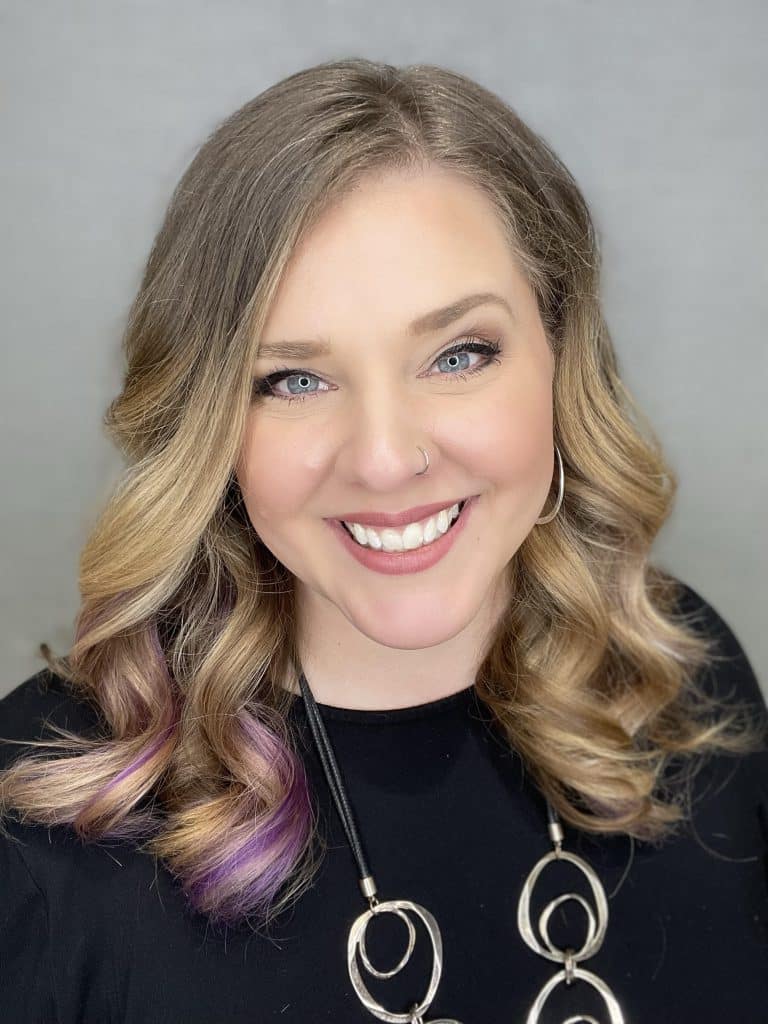 Katie Roman
EVG Director
of Education
The materials pulled together for our successful March 4, 2023 Leadership Academy are still available for chapter leaders to use as a review or for encouraging and training new chapter leaders.
For many of us, things are tight as we find our way back to reality and your EVG Education team wants to help! This year we have several individual scholarships and quartet coaching grants available. After introducing these opportunities during the chapter president's call on January 22nd, all four chorus coaching grants were snatched up within 48 hours. SO DON'T DELAY!! First come, first serve to those who qualify!
Here are the opportunities remaining for 2023:
Individual Scholarships:
Harmony College Northwest: June 16-18, 2023
EIGHT (8) Full Scholarships
Reimbursed via check toward registration of choice
Deadline: June 1, 2023
Harmony University: July 23-30, 2023
 THREE (3) $1000 Scholarships
Reimbursed via check toward registration of choice
Deadline: July 1, 2023
Additional info:
Specifically covers reimbursement toward registration
Does not include optional add-ons (merch, extra classes, etc)
Does not cover travel or other extra expenses
Expectation is that the awarded attendee will return with valuable and integral information and training to promote the forward motion of their chapter/ensemble
Scholarship preference to first-time attendees, but a waiting list will be made for distribution of any unrequested scholarships which will be awarded within one-week post-deadline, if available
Quartet Coaching: FOUR (4) $250 Quartet Coaching Grants
Intention – To be used for the education and forward motion of your quartet journey (preferably for coaching costs, but may also be used to assist in music purchase, PVIs, travel, BHS event quartet registrations, etc)
Available biennially (Example: 2023 recipients may apply again in 2025)
How to apply: Simply email education@evgdistrict.com with your request to get the ball rolling!
Timbre Article – December 2022
As 2022 comes to a close and the pressures of the season are weighing heavily on our minds (and wallets), let me loop you in on something pretty exciting. Did you know that your Evergreen District Education department offers both personal scholarships AND ensemble grants for educational purposes? More details to come as the year comes to a close and your district board and I dutifully finalize budget proposals and 2023 plans, BUT IT'S TRUE! We will be offering full registration scholarships to both Harmony College Northwest from June 16-18 as well as Harmony University in New Orleans from July 23-30. Additionally, we will be offering coaching/education-based grants to both quartets and choruses. So! Watch your inbox for incoming publications of Greensheets, Chapter Leader News and the Timbre for the formal announcement of these exciting opportunities as we get all the nitty gritty details hashed out.
Additionally, several of you have mentioned that a leadership training event would be very helpful to both your new and returning chapter leadership members. What a great opportunity! I've heard you and am diligently working behind the scenes to put together a one day zoom event on a Saturday in January. Once I have a few more details ironed out I'll release a special notification for the event as well as posting on social media and our wonderful district website. Let your incoming 2023 leaders know that info is coming!
2023 is lined up to be a pretty exciting year full of even more reunions, weird and wonderful tags to learn, and experiencing new ways to grow and flourish—both as individuals and as a society—as we walk forward in harmony. See you there! Happiest of holidays and a joyous new year!!
Yours in Song,
Katie Roman, EVG Director of Education 503.913.1566
There have been many conversations about how to better support our membership in both vocal improvement material and leadership training to help all our participants grow and flourish. Especially coming out of the last couple years we've experienced.We've created TWO exciting "Education Liaison" roles for our new EDU (education) team structure. Sound intriguing? Then READ ON!!
The 2 positions are "LIVE" manager and "ON DEMAND" manager. Either manager would cover both sides of barbershop business: either for chorus management/structure/leader training or for the sounds we make aka-anything that supports the vocal production and product of our singing.
LIVE MATERIAL constitutes anything that requires a warm body sharing education on any topic related to barbershop or the leadership within, whether it be on Zoom or in person. The LIVE EDU role would be somewhat a jack-of-all-trades when it comes to a live instructional event. This includes being the point of contact for chapters looking for ideas and/or needing guidance on how to make their own event happen, working with anyone who approaches the district looking to share their knowledge and assisting them in the appropriate channels (direct to HCNW, share info of chapters who may have shown interest in their specialty, possibly create a new event and invite the district!), being the central contact for and assisting chapters who are looking to broaden their audience for their own educational event, and finally reporting any activity or progress back to the Director of EDU (me) once monthly on any goings on that can be shared with the board. Additionally, this role would report a list of any and all open LIVE goings on throughout the district that can be advertised to the district via the quarterly Timbre. It sounds like a lot? But it's more about facilitating and encouraging than planning or teaching yourself (unless you feel so inclined!).
ON DEMAND MATERIAL constitutes anything that has been recorded or created for the purpose of educating in vocal production or chapter leadership. The OD (on demand) EDU role will seek out and/or gather these videos and then send them to be uploaded to the EVG YouTube channel, as well as onto the website. First and foremost, this role will be in charge of reviewing all of the existing chapter leadership training videos, and making any updates or edits to reinforce and align with the EIH initiative as led by our parent organization, BHS. Once this has been achieved, the next step is to gather up any appropriate and available videos created by our EVG membership (and beyond) that can be loaded onto the EVG website. Additionally, this role would create a monthly "EDU ON DEMAND" submission (either an article or a video) for the EDUCATION portion of the Greensheets monthly publication.
Neither role is necessarily responsible for CREATING the content (live or OD) but instead would champion the gathering and facilitation of these educational events/materials and funnel them to the appropriate places. These would be district level positions, but would not serve on any boards or be required to attend any regular monthly meetings. The Director of Education (me) would serve both these roles as their immediate "manager" and would help make any final decisions or untangle any issues that may arise.
Do either of those roles, either LIVE or OD, sound appealing to you? If so, email me directly at EDUCATION@EVGDISTRICT.COM and we can talk more about working together! If not, keep your eyes and ears open as I'm actively looking to fill out this team!