Here are links to sections of the BHS's Document Center with information and tools that chapter leaders will find useful.
OTHER THINGS YOU NEED TO KNOW:
General Liability Insurance. Chapters will receive a bill near the beginning of the year for general liability insurance (bodily injury and property damage). This protects the chapter, district, and society from third-party liability claims. Chapters may not opt out of this insurance policy.
Property Insurance. Chapters are not automatically covered by the BHS Property Insurance.  It is an opt-in opportunity. If interested contact chapters@barbershop.org
Tax Exemption. Chapters are under the umbrella of the tax-exempt of the Barbershop Harmony Society (SPEBSQSA, Inc.) which entitles your chapter to an exemption from paying federal income taxes on chapter earnings. But… your chapter still must file necessary federally required forms. Failure to file could result in the loss of your tax-exempt status, which could result in the loss of your Society Charter unless timely reinstated.   Your chapter tax-exempt status may also entitle you to an exemption from income taxes if your state has an income tax.(Check with your state/province to verify requirements.) Your chapter tax-exempt status may also entitle your chapter to an exemption from paying sales taxes or other taxes in your state. (Check with your state/province to verify requirements.) While your chapter may be exempt from paying sales tax it may still be required to collect sales tax on chapter sales. (Check with your state/province to verify requirements.) 
 Soliciting Charitable Contributions.  Some states/provinces require that non-profits must register if they are soliciting charitable contribution, in some cases annually. You should check with your state/province or other appropriate agency for information about this registration requirement.
State/Province Offices.  Your state/province offices are valuable resources. You should consult with them about technicalities of your situation. When in doubt, ask.
How do you get stuff done?
December 1, 2022 Timbre article by Bill Hickman,
Evergreen District Executive Vice-President
How do you get stuff done? This is the core point of leadership, and for chapter leaders it is an especially important question because in a barbershop chapter, everyone is a volunteer. While we may possess some management or leadership skills we learned in the business world, the fact that our chapter members are volunteers changes everything we think we already know.
If you can't tell them what to do, then how the heck do you get stuff done? Getting stuff done is quite a bit easier than you might think. It just requires you to approach things a little differently than you might have done in business. In this article, I will give you two practical tools you can use. I will offer more in the next issue of the Timbre.
Practical Tool #1. Think Before you Act. This is so fundamental that most of us don't even give it a thought, which is precisely why it is so important.  When a situation arises that needs leadership, what do most leaders do? They start throwing out ideas and declarative statements hoping something will work. In other words, they try to show they are in charge. Unfortunately, this approach often creates confusion just at the time clarity is needed. The best chapter leaders don't do this. They think things through before jumping in.
Practical Tool #2. Ask Appropriate Questions. When a problem arises in your chapter or chorus, what's your job?  To solve the problem, right? WRONG!  When we become chapter leaders most of us assume that we are supposed to be able to solve the problems or, at the very least, know what needs to be done. Nothing could be further from the truth.
 our job is to get the job done! No matter how long you have been part of the barbershop world or how much knowledge you have amassed over the years, you cannot have the answer to every problem. Thus, the way to get the job done every time is to ask questions. More importantly, it is your responsibility to ask questions because if you don't, no one else will. The uncomfortable truth is that if leaders don't ask questions, chapters wither and die.
Many leaders don't ask questions because they mistakenly believe that if they give any indication they don't know what to do, members won't respect them and may doubt their ability to be in charge. Again, WRONG! What's your job? To get the job done! You don't need to know the answer to the problem, but you do need to know how to find it. You do this by asking questions—appropriate questions.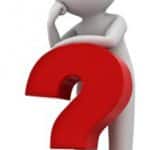 So, what are appropriate questions? First, it is critically important for you to understand the power of the words you use. The words you choose can send very different messages from the questions that you ask. What's your problem? or Don't you know better than that? are closed questions that can create defensiveness and reduce the likelihood of getting any helpful answers.
A better kind of question is one aimed at getting people to think and allow them to offer their own answers. Here are three great questions:
What's Going Well? What's Not Going Well? What Could Be Done Better?
These are positive, open-ended, and empowering questions. To use them effectively, ask one question at a time and listen carefully to the answer. Then ask a follow up question based on what you heard. This simple technique lets the person know you heard them and are interested in what they say. It is guaranteed to get the other person talking. After all, isn't that the point of the question?
There will be more practical tips on How to Get Stuff Done in the next issue of the Timbre If you need help, call me. I am at your service. Bill bill@hickman.com