District Convention - Federal Way, WA - Oct 21-23, 2022
Barbershop Reunion of Friends
This October will be a time for all of us to get together again since the Fall of 2019!  It's been a long time!
More information will definitely be coming.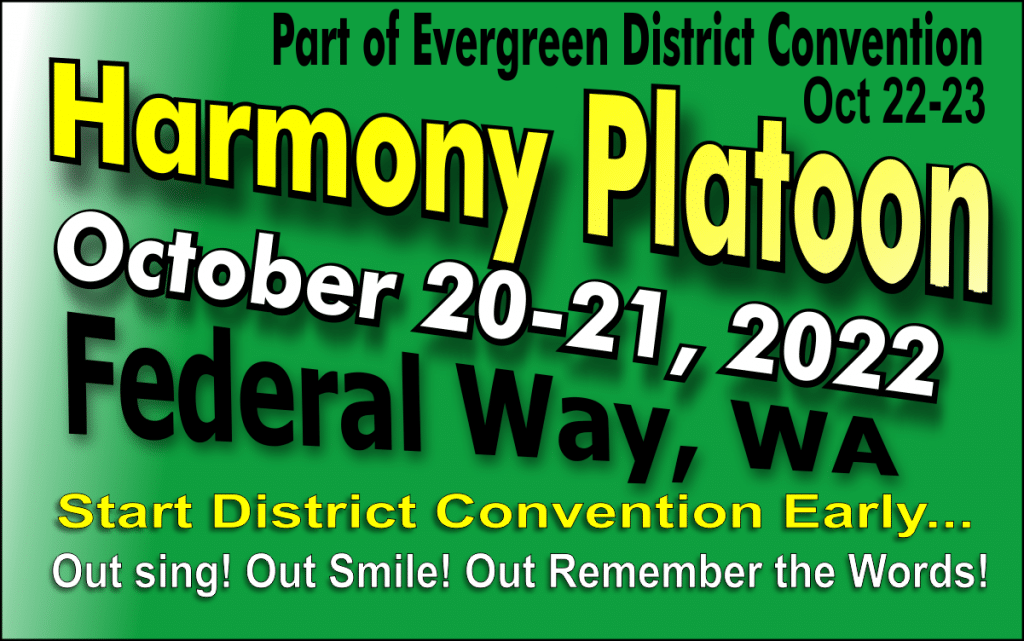 If you are interested in participating in our District Harmony Platoon this Fall, please fill in this form and make sure to push SUBMIT to send your information to our Platoon coordinator,Greg Verhappen. He will contact you to confirm your registration:
This year, sheet music and learning tracks are common among BHS Platoons, including International. You do not need to purchase music twice if you already have it.
CLICK HERE for a pdf of the list of songs and more details (which were in the July Greensheet) See the Greensheet or link below for song list.
To purchase music for $25 US, visit: https://www.harmonyplatoon.org
(Click on "Get Flyer" for the International Harmony Platoon July 7 – 9, 2022 and follow the instructions)
Email Greg Verhappen at gverhappy@shaw.ca for more information.